Discounts for NHS and Registers of Scotland
Present your NHS Staff Card to receive a 10% discount in store at any of Breadshare's retail outlets.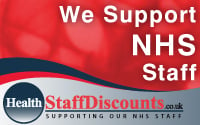 ---
Retail Outlets
Alex Bakes by Breadshare, Shop 3, The Cornerstone Centre, St John's Church, EH1 2AB
Leith Shop, 4 Jane Street, Leith, EH6 5HD
At markets:
Watch Facebook for announcements
Check our latest news posts for upcoming markets.
Stockists:
Dig-in, Bruntsfield
East Coast Organics
Good Food, Morningside
Greencity Wholefoods, Glasgow
Macleod Organics
The New Leaf Co-op, Marchmont
Real Foods Tollcross
The Penicuik Storehouse
Whitmuir Farmshop
If you'd like to order any of our products please contact us to organise drop off/pickup. Download retail price list here (750Kb).